Online shopping isn't new, but it is changing. There are an estimated 12-24 million online stores worldwide, and a shocking 48% of internet users aged 18 to 34 years old have bought a product from social media. With the changing landscape of e-commerce, it is more important than ever to take basic precautions when shopping online. If you have any questions about securing your home WiFi by Webformix, feel free to ask our support team for assistance!
Make Sure Your Network is Secure
Use a private password-protected WiFi network when shopping online. This helps prevent others from accessing data like your credit card number and personal information. You might also consider using a VPN. Virtual Private Networks (VPNs) and your device's firewall help prevent others from looking in on your online activities.
Key Points
Perform virus scans on a regular basis
Scan for keyloggers and remove keyloggers and viruses
Ignore pop-up ads and do not click on them
Do not shop online through social media
Companies like Microsoft NEVER call you directly, do not take calls from "tech support" that reaches out to you and asks for money or gift cards! These are scams!
Guard Your Personal Information
Be cautious with the information that you give out online. No online store should ever ask for your social security number, for example. Guard your personal information and don't give out more information than absolutely required. If a vendor seems to be asking for too much personal information, investigate their reputation and ask them why they want the information and for what purpose they use it.
We can't say this enough, but if you receive an unsolicited call about tech support or software, just hang up! Microsoft and other tech companies will not call you like this ever! You should never let people remotely access your computer unless you know who they are and have requested their help!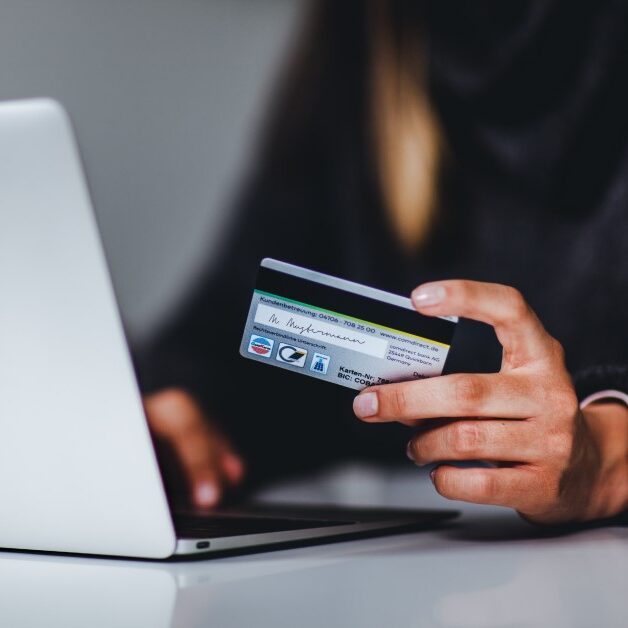 Online Shopping: Use a Credit Card
Credit cards are safer than debit cards for online shopping. They don't give the seller direct access to your bank balance, and also offer fraud protection. Many credit card companies offer $0 fraud liability. They make it very easy to report fraud and will investigate the matter for you. If you shop online often, keep an eye on your bank statements and watch out for fraud.
Beware of Businesses Selling on Social Media
Businesses can appear and disappear easily on social media and are not heavily vetted. Social media platforms are eager for ad revenues and do not put any effort into making sure businesses that advertise with them are legitimate. Social media scams are abundant. There are people aiming to steal your identity and money and they have many methods to do so! If you see amazing deals on social media, you are best to just ignore them. Be extremely skeptical of any product or claim on social media. Remember that these platforms are unregulated and they are a hotbed for scams, theft, fraud, and fake information!
Online Shopping: Read the Details
From terms and conditions to shipping and return policies, be sure to read before you buy. You might purchase something and expect it to show up in a week. However, the company may require more time than that for shipping. This is especially the case if they are drop shipping or sending items internationally. Knowing return policies and shipping terms will ensure you have the experience you expect. You might decide not to purchase an expensive and delicate item if there is no insurance on the item or no replacement if it arrives damaged. Online shopping is a "buyer beware" environment, so you have to read carefully.
Research Online Sellers and Products
It is a good idea to research sellers and products before making an online purchase. Be aware that fake reviews are a major problem, especially on Amazon! Be sure to toggle the review filters and check some of the reviews that are high, low, and moderate to get a full idea of what other customers experienced. You can also do a simple google search on the seller to see if anything unusual shows up. Try searching YouTube to see video reviews of actual products as well. Reporting an online business to the BBB is not going to have any result. When shopping online consumers have a great burden to research sellers and products and take the risk of purchasing from them.