Data privacy is more important than ever! There are many scammers and frauds online that are looking for opportunities to steal your personal information. This can lead to identity theft as well as financial fraud. Securing personal information at home is as easy as using a safe. However, maintaining online data privacy can be much more challenging. Information leaks can occur on your computer, over your wireless network, or through retailer networks. Here are just some of the measures that you can take to stay safe when you are online.
Secure Your Devices and Accounts
You should always have password protection on your wireless network. Be sure to also maintain passwords on your online accounts and on your devices. use strong passwords that are long, use lower and uppercase letters, numbers, and special characters. Avoid using birthdays for passwords. If you need help keeping track of your passwords, LastPass is a great tool that can help. Be sure to change your passwords periodically as well.
Keep Software Updated for Data Privacy
If you don't have security software on your computer, you should definitely get some! Be sure to install updates for your device's operating system and security software. Updates help ensure that you are protected from the latest malware and viruses. You will also want to back up your data periodically with an encrypted service. This will ensure that you do not lose all of your device data if it does become compromised. Finally, periodically review which devices are logged in on your wireless network and various accounts.
Data Privacy: Don't "Allow" Everything
Quite often, you'll be prompted to "allow" things when browsing the web. Stop and read before allowing website permissions. Website cookies can be rejected, and more and more websites give you options not to share your data. Even more importantly, be selective in choosing what apps you allow to have access to information on your device. Ask yourself, "Does this app really need access to my contacts, my camera, and my messages?" Most do not! It is very important to be cautious on social media. If your friend seems to be posting strange links, their account has likely been hacked. Do you ever notice a sudden influx of friend requests? They make you feel popular, but your account is likely being targeted to be hacked. If you do not know a person, don't accept their friend request.
Be Alert and Skeptical on Social Media
Social media provides scammers, hackers, and frauds with amazing opportunities. There are so many scams on social media that it is hard to keep up. While these platforms are designed to encourage you to share personal information, remember that information can be used to steal your identity. It is also used by marketers and the social media platform itself. Companies make a lot of money selling user data, and the practice is more common than ever. Be careful with what you post and who you interact with- we cannot stress this enough! Don't forget to regularly review your security settings and update your passwords. Never post your full name, Social Security number, address, phone number, or account numbers on publicly accessible sites! Don't overshare or you could become a target.
Watch for Impersonators and Phishing Emails
Phishing emails may look like a normal email from someone you know. All you have to do is open it up and you can find yourself in a very bad situation though. Whether it is identity theft or ransomware, phishing emails and impersonators are a big risk online. Along with using good data privacy practices, always pay close attention to the email address a message is sent from. You'll also see impersonators on social media that hack accounts you know. Watch for strange posts, unusual account behavior, and messages asking for your personal data. Never give out your credit card information on social media or email!
Data Privacy on WiFi Networks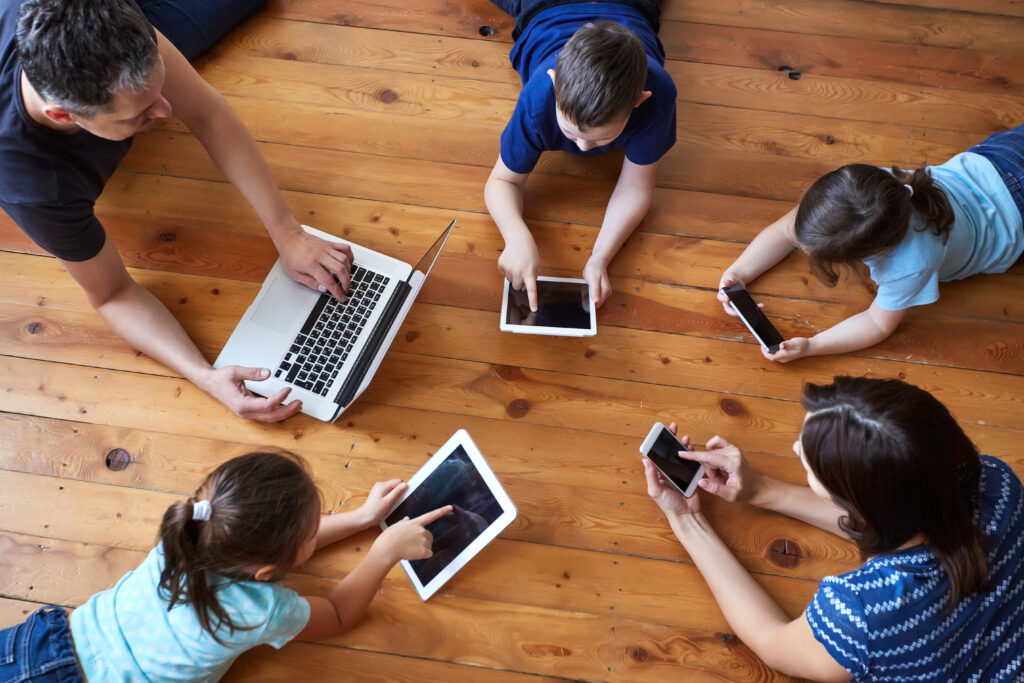 First, when you log on to a WiFi network, do not allow your device to be discoverable to others, it is totally unnecessary. Second, know what type of wireless network you are on. Not all public WiFi networks are secure. Whether you are on a laptop or your cell phone, your information may be visible to others on the WiFi network. you can use a VPN to help maintain your data privacy, but there are some activities to avoid in general on public WiFi. These include online banking, online shopping, and filling out forms or applications where you enter your personal data or financial information.
Is cellular data safer than WiFi?
Cellular networks are generally more secure than WiFi because they have better data encryption. You should be most concerned about this when you are in public. When you are at home it makes sense to use your home WiFi. However, when you are in public, avoid using public WiFi. You should never use public WiFi for banking or doing anything that involves your personal data. It is much safer to use your cellular data that is not shared with other internet users around you.
Safe Computer Disposal
Before you get rid of a computer you need to remove your personal data from it. Data privacy breaches from discarded devices do happen and can be severe. You can erase your data from a computer by using a "wipe utility program." These programs overwrite the computer's hard drive entirely. You should also check the device's owner's manual or website for additional steps the manufacturer recommends taking. For cell phones, you will likely want to remove the SIM card completely.
Final Thoughts on Data Privacy
Webformix has definitely seen some unfortunate data privacy events over the years. While most of us have remained safe, there have definitely been instances where clients report being targeted by phishing emails, ransomware, and viruses. If you don't think these risks are here in small-town Oregon, think again. Data privacy risks are everywhere all of the time! It is more important than ever to be alert, be skeptical, and share less on social media. However, when you take proper precautions you can avoid these risks and keep yourself safe online.