Amazon Prime membership has become massively popular. When it first started, members in major cities were able to get unlimited free shipping with expedited shipping times. But have you noticed that when you buy an item with "2-Day Shipping" it gives you a significantly longer delivery time at check out? What about all of the big city Prime features that small-town residents miss out on?
What Amazon Prime Membership Benefits Have Disappeared?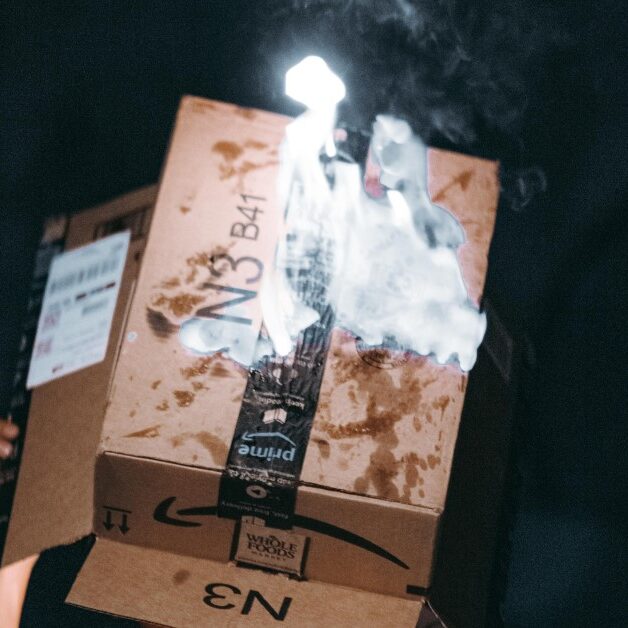 Amazon Prime launched in 2005 to much acclaim and excitement. Sixteen years later, there is a lot less to love. The services and benefits were awesome in big urban cities. However, Prime membership continues to offer less for the same price in rural places and smaller cities. Certain services require a threshold of demand, but rural Prime members are missing a lot despite paying the same membership fees! Let's start with two major added-value services that have been discontinued altogether.
Prime Pantry is Discontinued
This year Amazon discontinued Prime Pantry, a grocery delivery service that was focused on pantry and shelf-stable items. Prime Pantry had already been suffering from poor selection and odd pricing such as extremely expensive canned vegetables. Between poor selection, poor stocking, and a confusing cataloging system it isn't a shock that Prime Pantry didn't last, especially with Amazon offering other food delivery options. Of course, rural Prime members are most often excluded from those features.
Amazon Restaurants is Discontinued
Food delivery apps like GrubHub, DoorDash, and Uber Eats are in nearly every city, even in smaller markets like Central Oregon and Southern Oregon. Amazon Prime used virtually the same systems and processes for restaurant delivery but was strangely absent in many rural markets for a long time. Like Prime Pantry, Amazon Restaurants is now discontinued. It is unfortunate that these features that were once cited as a rationale for Prime membership price hikes are now disappearing even for urban Prime members.
What You Don't Get with Rural Prime Membership
Many rural Prime members are shocked to find out that they are paying the same but getting less for their Prime memberships. Here are just some of the features that you could be missing out on, despite the fact that you still pay as much as urban Prime members.
Prime Same-Day Delivery
Did you know that with Amazon Prime you can get same-day delivery of many common items? Well, maybe you can. Amazon's Same-Day Delivery Store allows people to get everything from make-up to furniture to batteries and even food delivered the same day that you order them… in participating locations of course. What makes this most frustrating is that many rural locations may offer comparable services like Postmates or Instacart. So you can get a similar service, but you end up paying even more. Is Prime Same-Day Delivery available in Bend, OR? Nope, despite the fact that Bend is not what most would call rural, you cannot get Prime Same-Day Delivery in Bend. You cannot get it in Southern Oregon either.
Prime Whole Foods Grocery Delivery
Urban Prime members enjoy paying just one membership to one company to get all of the on-demand services they desire. Rural Prime members are left to pay multiple companies for multiple memberships to get the same delivery services. The case in point here is Prime Whole Foods Grocery Delivery. There is a Whole Foods here in Bend, OR mind you. So, can you get Prime Whole Foods Grocery Delivery in Bend, OR? Nope! Despite having Whole Foods in the area, Bend, OR Prime members cannot get Prime Grocery Delivery.
Prime Membership Alcohol Delivery
Prime alcohol delivery is another perk for urban dwellers in states that permit alcohol delivery. Just like their competitor Instacart, you can get beer, wine, and liquor delivered. However, many rural Prime members will still need to drive to the liquor store because like Same-Day Delivery, and Prime Grocery Delivery (Whole Foods), Amazon does not offer this Prime membership benefit in Central or Southern Oregon.
What's Going Wrong with Amazon Prime Membership in 2021
When Prime launched in 2005, you could get free 2-day shipping for an annual membership fee of $79. As the company added more features and benefits, the price rose to $99 per year, still a pretty good deal. Then, in 2018, Amazon hiked up the cost of Prime Membership to $119 per year! The company does not offer discounted memberships to people that cannot take advantage of their full range of benefits.
Through 2019 and into 2021, shipping speeds got slower, item quality worsened, fake reviews have made it hard to find good products, and all of those benefits Amazon added were discontinued or were unavailable to "rural" markets. From The New York Times, to Reddit, and numerous seller forums, many people have begun to realize that Amazon Prime membership is not what it used to be.
Amazon's saving grace at the moment is in their web services for tech, their smart gadgets like Alexa and Fire Stick, and in Amazon Video. But as a retailer with a membership service, many have become disenchanted in their offerings for good reason.
Top 10 Amazon Prime Problems in 2021
Reduced product options and fewer available items
Extended delivery times and extended shipping times with false claims of 2-day delivery
Increase in drop-shipping items (one reason delivery is taking longer)
Increase in direct-from China items and many of the same items listed multiple times to flood out the competition
Fake reviews are not being removed or moderated, they are an epidemic
Poor customer service and an unruly website that is increasingly difficult to navigate
Prime membership services are largely unavailable outside of major cities
Many Prime membership services have been discontinued
Amazon music, photos, and other "digital benefits" are a total flop
Growing concern for Amazon worker well-being and lack of contribution to the federal tax system
Amazon Prime vs Walmart
Amazon's products are comparable to what you can get at Walmart and Ikea. In fact, I have ordered from Walmart and had items delivered in Prime shippers! They have basically the same inventories except you don't pay a huge membership fee with Walmart. Walmart has very competitive free shipping, pick-up and delivery options, and shipping times are the same as with Amazon Prime. With Walmart's expansion into e-commerce, grocery, pick-up options, and delivery you can get items faster without paying extra for a subscription.
Is Amazon Prime Worth it for Rural Oregonians?
Should you keep your Amazon Prime membership in 2021? Most rural residents in Central Oregon and Southern Oregon will find that they have cheaper alternatives. When you really break it down, your Prime membership's main benefits are Prime Video since shipping times have slowed. If you are considering canceling your Prime membership, ask yourself these five questions:
How much do you value Amazon video streaming (and have you tried others like Plex)?
Are you ok with paying more than ever for Prime and getting only a sliver of what others get?
Do you simply not want to support Walmart (cheaper and faster/as fast for comparable items)?
Do you want to support another retail giant that doesn't give back to local communities?
Did you know that if you cancel Prime today you can get the remaining time refunded to you?
Rural residents have always settled for less from Amazon Prime. With the insanely high cost of Prime memberships and dwindling value, it might be time to cancel that membership. You can still pay a-la-carte to watch things on Prime Video and there are many streaming services out there that offer similar programs and rentals. What has become more and more apparent is that Amazon's business has lost sight of providing good products, good shipping, and good customer service. As consumers, you have choices though!