Your internet browser is the platform you use to surf the web. Your computer usually comes with its own browser installed. This can be Microsoft Edge, Google Chrome, or Apple Safari. But it is not necessary (and usually not advisable) to use the web browser that comes installed on your computer! This is because these web browsers are often very bad at protecting your privacy. Likewise, there are definitely alternatives to Google that you can use for a better search engine experience. Here are some alternatives to consider that prioritize your data privacy over their own profit margins.
Brave: The Bravest New Internet Browser
Brave is a new internet browser and search engine that is building its own index of the internet. While many other search engines repackage Google or Bing's search index, Brave is, well, braver. Brave users get rewarded with free cryptocurrency for the ads that they view and interact with, and for just browsing the internet. In the future Brave plans on having an option for paid ad-free use. Overall, Brave seeks to eliminate bad advertising practices that collect your personal data and track your online activity. By doing this they also can offer a faster internet browsing experience that makes your privacy a priority!
Using Brave is very easy, just download and install, then set up a crypto wallet to receive your BAT credits. Your bookmarks and passwords and other saved information in the Google Chrome internet browser can automatically transfer into your Brave internet browser. They have made the switch incredibly easy and rewarding!
Opera: An Internet Browser for the Sociable
Opera is another new internet browser that offers an improved experience over factory defaults. They even offer Opera GX for gamers! In addition to gamers, Opera is also a great internet browser if you love to collect content. It has integrated messengers, a built-in VPN, and is ideal for social media lovers. Opera is built on Chromium, so it is fast and utilizes that technology developed by Google. However, Opera may not be the best option when it comes to privacy and security. It is owned by a controversial Chinese firm, so it is strongly advised to disallow it from collecting and sharing information "for improvement" or other reasons. Overall, Opera looks and feels like Chrome so unless you are really into gaming and/or social media it is not likely the best option for a safer browsing experience.
Firefox: Getting Foxy with Your Web Browser
Mozilla Firefox is another internet browser that prioritizes privacy and safety online. The latest updates to Firefox have brought it back in line as a real contender as people tire of Google's antics and invasive data collection. If you left Firefox for Google Chrome, now is a great time to give it another try. Some people will find that webpages and extensions that don't load right in Chrome will load correctly in Firefox. It also has more accessible security features and a convenient screenshot tool. You'll also enjoy its simplified and modernized user interface.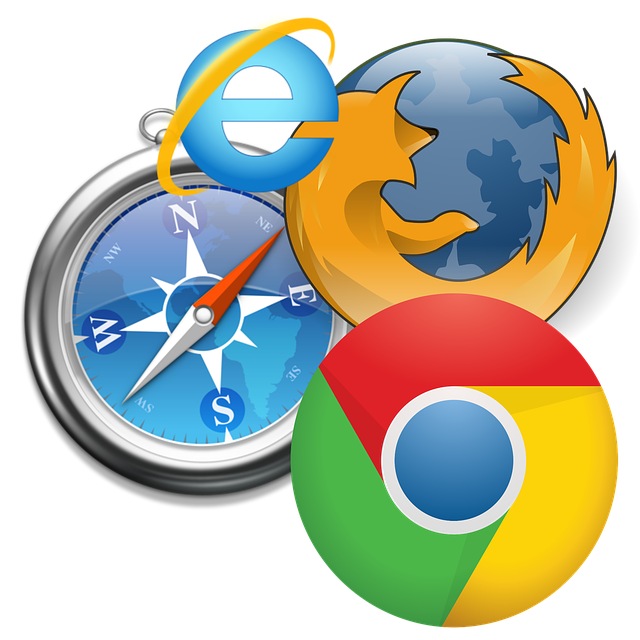 Factory Installed Internet Browsers
When you get a computer, tablet, or smartphone, they come with a pre-installed web browser. Did you know that you don't have to use that internet browser? You can install any web browser you'd like on your device as long as it is compatible with the operating system. Compatibility issues mainly exist with Apple products, but Chromebooks can have some quirks too. That said, here's a recap of the most popular internet browsers. Keep in mind that popularity largely just comes from them being the default option.
Google Chrome
Google Chrome has become one of the most popular internet browsers after picking up people who were disenchanted with Firefox. However, Chrome can really eat up your computer's memory (and Firefox has improved vastly). You can experience tab freezing and sometimes certain pages and files just don't load right on Chrome. Overall, it is easy to use and has some great features. However, your privacy should be a concern as well and Google is very ad-heavy.
The Chrome internet browser also allows websites to track your online activity and data. A big concern for many is that while Google may collect and store a lot of data, what would happen if someone tried to steal it? Can you count on one company to protect your information? This is a big reason internet users are seeking out more secure internet browsers that avoid data collection to begin with.
Apple Safari
Safari is the main choice for Mac users when it comes to internet browsers. That said, while it has kept up to date and offers speed and reliability, there really isn't anything remarkable about it. Safari does have quite good security and privacy features, but it does not have any benefits for people that do not use a Mac. If you go between Apple and non-Apple devices, using this default browser can be more of a headache than a convenience.
Microsoft Edge
Microsoft Edge is the replacement for Internet Explorer. Edge offers a significantly better experience than Internet Explorer did but is still underwhelming. It is built on Chromium, which is the open-sourced operating system that Google Chrome is built on. It has some nice bells and whistles as far as customization goes, but ultimately there is not a clearly good reason to use Edge over Chrome or any other internet browser.
Final Thoughts on Best 2021 Internet Browser
A web browser needs to have speed, privacy protection, and compatibility with your device and with different files and programs. While the pre-installed default web browser on your computer may be convenient, there are better options out there. Brave and Firefox are both solid options to try that offer you more privacy without compromising speed or compatibility. Even if you use other Google services, you do not have to feel stuck with Chrome. There are some great alternatives out there. And when it comes to search engines, you also have alternatives to Google and Bing (such as Brave and Duck Duck Go) that have less advertising and better privacy.