Money Apps for transfers and payments have made it easier for people to shop online, pay bills, split tabs, and save money on ATM fees by using digital transfers instead. Before money apps, you would have to go get cash from an ATM to pay back friends. With payment apps, it has become much easier and there's no need to keep cash on hand. You're probably already using online banking, so why not make personal money transfers online too?
Best Money Apps for Transfers and Payments
When it comes to apps for payments and personal transfers, security and speed are two of the most important features. Sadly, customer service is generally poor among money apps. You will have the best experience by choosing to use more reliable ones such as PayPal, Venmo, and Zelle (if available through your bank).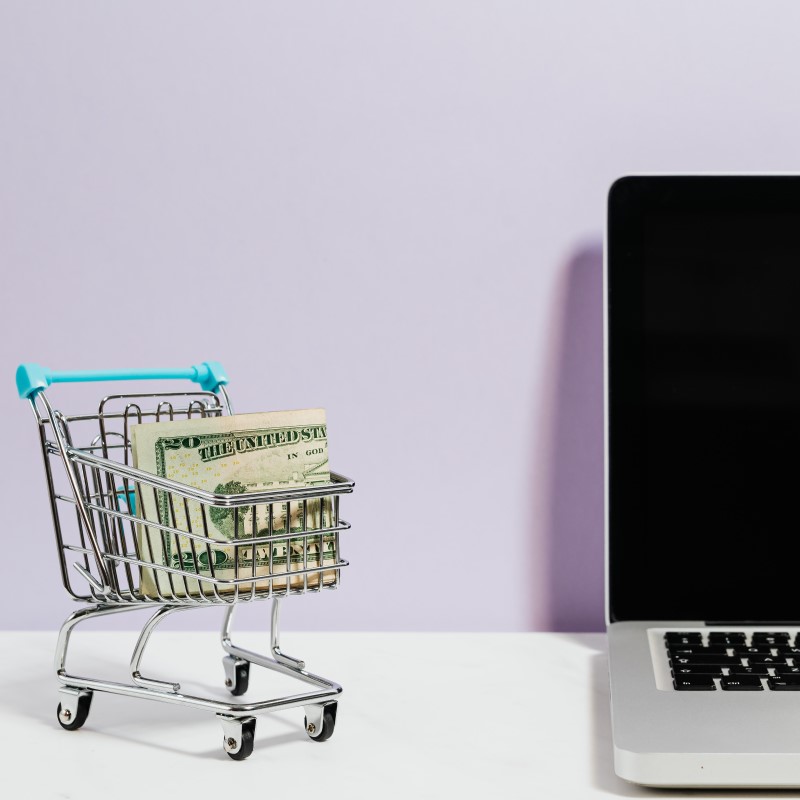 PayPal
PayPal is a tried and true money app when it comes to transfers and payments. They have been in the business for a very long time and have proved to be reliable. Their customer service isn't the best, but historically it is better than their competitors. As far as security goes, PayPal does not have frequent issues and as long as you use a strong password there isn't much to worry about. They use advanced encryption technology that also keeps you more secure. PayPal is also very easy to use and offers credit cards for those who are interested. It allows international transfers, and while it does charge fees for certain purchases, sending money to family and friends is free.
Venmo
Venmo is one of the newer money apps for making payments and transfers. Where PayPal (who owns Venmo) works well for both person-to-person and business payments, Venmo focuses on person-to-person money transfers. Venmo does not have any major security issues. However, you do need to remember to adjust your privacy settings if you do not want your transfers to be public to your friends. The app has a social media-like wall where you can see other people's activities. The allure of this is hard to grasp, but it is very easy to set it not to post your activity. Venmo is very user-friendly and also offers a credit card option. Like PayPal, Venmo offers instant transfer options in addition to 1-3 business day processing (free).
Zelle: Banking Money Apps
Zelle is the money transfer app used by Bank of America, Citi, U.S. Bank, Chase, and Wells Fargo banks. This is a tricky one because when it does work for people it is secure and works well. The problem is that even if you are a bank customer, the setup process is very convoluted and often the money app just doesn't work. If you can get Zelle to actually work, it is a great option (that's a big if though). Zelle is great because it is fast and you won't see many fees.
CashApp: Worst Money Apps for Transfers and Payments
If you look at the CashApp reviews in the app store, you'll quickly see that customer service and account security are major issues with this money app. CashApp (owned by payment processor Square) lets you send money, receive money, lets you trade crypto, and offers a debit card option. However, account hacks are a major problem and their outsourced customer service is extremely poor at solving issues. CashApp is one of the worst among all money apps. Despite the mainstream attention they have gained by spending a lot on marketing, they should be avoided.
Google Pay and Apple Pay
Google Pay and Apple Pay let you save your credit card information with your account and use it elsewhere like online shops and even in some retail stores. They are not very useful for person-to-person payments (this is an option with Google Pay) but do make it faster to checkout online. It is also good to know that you have a backup payment method in case there is an issue with your physical credit card. As our Online Shopping Tips blog suggests, you should use a credit card for these services and avoid using your debit card online. This prevents the platform from having direct access to your personal bank account.
Sending Money with Facebook is Sketchy
Facebook Messenger offers person-to-person payments and allows you to pay people with Facebook Businesses by linking a debit card to your profile. With the frequency of account hacks on social media, this is right away a very bad idea. By linking your debit card, a hacker easily has direct access to your bank account and you have almost no protection from scammers. It also takes about five days (after approval) for the Facebook Messenger money app to transfer funds. There really isn't a good reason to use Facebook as a money app, it is truly just a huge security risk!