By now, everyone who wants one has gotten tech gifts like digital picture frames, Bluetooth headphones or earbuds, Keurig coffee makers, robotic vacuum cleaners, and heated coffee mugs. What will be the hot tech gifts for 2021? Certainly, some of those items remain on gift idea lists, but here are some tech gift ideas that we think will bring excitement and enjoyment this holiday season.
Tech Gift Ideas for Health
Oura Ring is the hottest new wearable health monitoring device. This is a 2021 tech gift that everyone will be looking for. It claims to have more advanced sensor technology with improved accuracy. The Oura Ring also has a lot of features for monitoring sleep that could be more helpful than other wearable health monitors.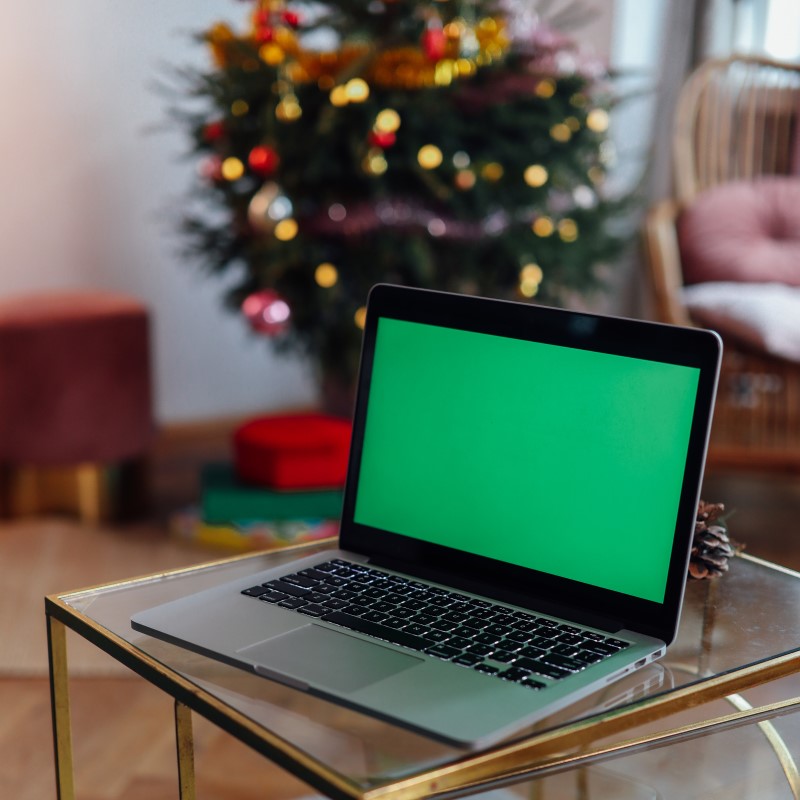 NURVV Run Smart Insoles are another wearable that measures your running. These insoles collect data when you run then give you insights to improve your performance.
Tech Gifts for the Busy and Forgetful
Every family has that one person who is a little less organized. If you want to get something your forgetful family member will appreciate and actually use, check out Tile Pro. Tile Pro is a location device that you can attach to things like keys, wallets, and even TV remotes! They are very affordable and allow you to locate items through an app on your phone.
The EBEAM SMARTMARKER captures anything you write on any whiteboard surface using regular whiteboard markers! The smart marker allows you to take notes and share notes in real-time. It has an embedded memory and is compatible with most devices. It is simple to use, and you can reload the smart marker case with almost any brand of whiteboard marker. This very cool tech is great for people that need to keep track of notes. Whether you are a teacher, student, or just a professional that does a lot of presentations, the EBEAM SMARTMARKER will make sure your notes never get lost!
Tech Gifts for Outdoors
Electronic bicycles are a tech gift that can help you get some fresh air. E-bikes are very popular among Oregonians and are great for commuting and for fun. You'll want to keep in mind that they are not always permitted on trails, but they are great for getting around town (and you won't have to worry about parking space).
Another great tech gift idea for the outdoors is this foldable Solar Puff solar lamp. It is lightweight, compact, and ideal for camping and hiking. The Solar Puff is made of recyclable eco-friendly materials and is even waterproof!
BioLite Fire Pit+ gives you the warmth, smell, crackle, and feel of a wood campfire, without any of the smoke! The Fire Pit+ uses wood or charcoal and can even be converted into a grill! It recharges with a USB and also has Bluetooth integration so you can control fan intensity with your phone.
More 2021 Tech Gift Ideas
Fujifilm INSTAX Mini 11 brings back the nostalgia of Polaroid pictures. These types of cameras are super fun and have lingered on the market for a while. This new version has better photograph quality and offers a selfie mode. The INSTAX Mini is a great gift that both kids and adults can enjoy.
The Levitating Death Star Bluetooth Speaker is an eye-catching gift for the Star Wars fan in your family. It is also functional and practical. If you are not into Star Wars, there are other types of levitating Bluetooth speakers such as this black orb model or this UFO style levitating Bluetooth speaker.
Non-Tech Gift Ideas People Love Receiving
While tech gifts are fun, there is also a growing awareness that unrestrained consumerism is contributing to climate change and filling our planet with trash. For those who are looking to give and give back this holiday season, here are some fantastic alternatives.
Heifer International is a wonderful charity. They offer some awesome gift donation options and allow you to send a card to the person to whom you donated. Giving to charity as a gift for someone might feel weird, but many people appreciate it more than getting an actual gift. If you have a hard-to-buy-for person, that might be because they do not value stuff or have any need or want for more things. While you might feel odd, they might feel relieved and grateful that the gift money went to a cause that truly needs it.
An Oregon State Parks Pass or National Parks Pass is another great holiday gift option that doesn't create more waste. Park passes allow your friends and family to go out and enjoy nature. They encourage you to get some use out of outdoor gifts, and they also help support conservation. Again, you might feel a little empty-handed if you are used to shopping, wrapping, and giving items, but getting the gift of a park pass feels great. It is something that will truly be appreciated, won't create waste, and supports good causes.
If your gift recipient lives in Bend, OR, Downtown Dollars are another great gift option. They can be used at most downtown businesses and come in either digital or paper form. Old Mill Gift Cards are also available. Another way to shop locally is through Built Oregon. They feature online ordering for Oregon-made goods and gift baskets.