Smart home devices are everywhere these days, but what are they? More importantly, which ones are actually worth it? Smart home devices can offer some great conveniences. Most are also easy to install. We'll break down what you need to know about smart home devices and tell you all about ways you can automate and optimize your own home.
What is a Smart Home Device?
A smart home device is a replacement for existing home products that gives you the ability to control devices remotely using your smartphone. They can help you save money, be more energy-efficient, and live more conveniently. There are a few drawbacks to smart home technology though.
The first is that there is no single app used to control them all. Each manufacturer has its own app and devices from different manufacturers can't always communicate with each other. For example, if you want to use Alexa to control your thermostat, you need to make sure you purchase a smart thermostat that is compatible with Alexa. Likewise, you may be able to control your smart TV from your phone, but you can't control your smart lightbulbs from your smart TV.
Second, smart home devices rely on WiFi to operate. This means that you need an internet plan with enough bandwidth to power your smart home devices as well as support your regular internet use. You may also need to invest in a better router and/or WiFi signal extender to make sure devices are within range of your WiFi.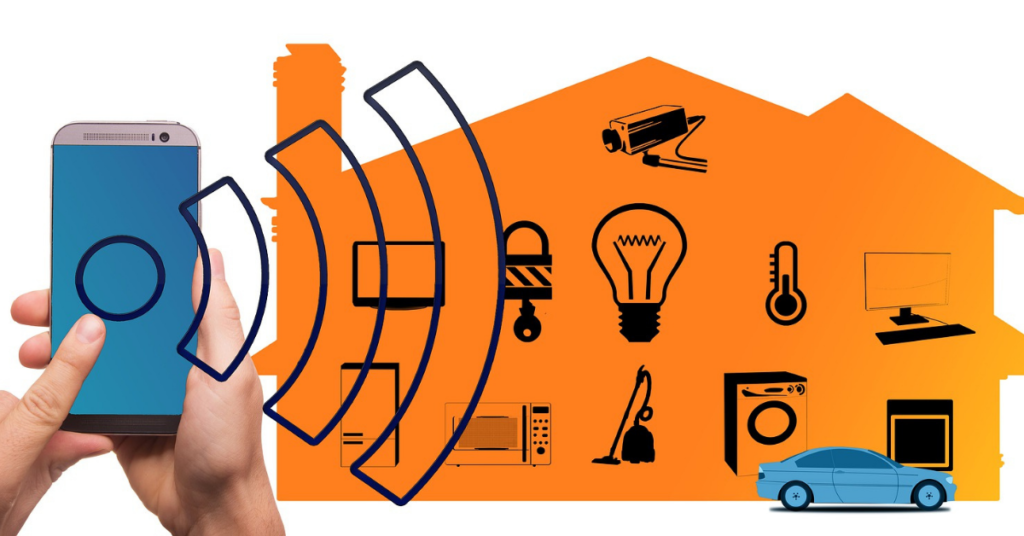 Smart Home Devices for Security
Home security is one of the most common uses of smart home technology. From doorbells and cameras to locks, they offer us a way to keep an eye on things without having to hire a security company.
Video Doorbells
By now we've all seen video doorbell footage that ranges from funny to infuriating. They are a great way to see what's going on outside when you aren't home (or don't want to get up). Nest, Arlo, and Ring have become well-known brands for video doorbells. Logitech also produces one that is highly rated, but you can get cheaper options from less known brands.
Video doorbells start at $60 but most are priced at $100 to $200. Features like 2-way audio vary and you may need to pay extra for cloud storage space of your footage. With the rise of package theft, smart doorbells are one of the better investments you can make. They are not a full security system. However, they can offer you enhanced security for less of an investment than smart security cameras.
Security Cameras
Security cameras are also getting smarter. Sometimes they are integrated with video doorbells, but you can also get stand-alone cameras for additional coverage. Nest, Arlo, and Ring are big names in smart security cameras as well. Like video doorbells, you may need to pay for additional cloud storage along with the actual camera purchase. Pricing for smart security cameras by these brands ranges from $100 to $200+. Cheaper options are available, but carefully read before you purchase!
Doing your research can really pay off when it comes to cameras because storage plans can get expensive long term. If you are able to get a smart security camera with floodlights, they are a great option because you get lighting and security in one package and won't have to worry about lighting the filmed area. Before buying a smart security camera system, get quotes from conventional security companies so you can compare what both have to offer.
Smart Door Locks
Smart door locks are another way to improve home security and add convenience. Different brands have different features but many offer the ability to unlock your door through your phone. They also generally feature a number pad so you can unlock the door using a code. Some models even have a fingerprint scanner. The cost of a smart door lock ranges from $150 to $250.
The thing that can get annoying with smart locks is that they require batteries. You have to be prepared in case the battery goes dead. Cheaper smart door locks tend to have a poor battery life which can leave you in a situation that is far from convenient. Of all the smart home security devices, the smart door lock can be one of the most frustrating. You'll want to do thorough research before purchasing one!
Smart Home Devices for Your Living Room
Some smart devices are just for entertainment, but other smart home devices for your living room pair convenience with energy savings. While tech lovers may want to go all out, others may just want practical options for managing their homes.
Smart Thermostats
Smart thermostats are one of the best smart home devices you can invest in. You can get smart thermostats that are part of smart home systems like Nest, but they will be more expensive (about $130 to $250). Well-known thermostat makers like Honeywell also offer smart thermostats though. Honeywell thermostats can be a bit cheaper than Nest, and of course, there are less known brands with even cheaper options. Since you may need to hire someone to do the wiring for your smart thermostat, it is a good idea to spend a little more on a high-quality smart thermostat from a well-known brand with a good track record.
Smart thermostats let you control your thermostat from your phone and they can really help improve the energy efficiency of your home. With the ability to adjust your thermostat from wherever you are you can save money on heating and cooling as well. Even cheaper options like the $70 Honeywell Home Wi-Fi 7-Day Programmable Thermostat have a lot to offer. That model is Alexa compatible in addition to featuring WiFi control via a phone app.
Smart Light Bulbs
Smart light bulbs can be a really fun addition to your home. Again, features vary, but most smart light bulbs are LEDs that offer improved energy efficiency and some offer the ability to control the color of the light from your phone. Some have the ability to use voice control as well. If you loved The Clapper, smart light bulbs are a smart home device that you'll enjoy! Smart light bulbs are also very affordable so you can get a lot of enjoyment for not a lot of money.
Smart Outlets
Another affordable smart home device that offers practical convenience without much of an investment is the smart outlet. Like smart light bulbs, some also offer voice control and compatibility with voice assistants can vary. Smart outlets don't need to be wired, you can get ones that plug into existing outlets. They are very user-friendly and also offer surge protection and additional outlet space.
Smart Speakers
The goal of the smart speaker is to do more than provide a Bluetooth speaker. You can get Bluetooth-only speakers for much cheaper than smart speakers. The smart speaker ideally acts as a hub for your smart devices and allows you to use voice commands to control them. However, this isn't always possible if your smart devices are from different manufacturers. Compatibility is something to pay close attention to when furnishing your home with smart home devices.
The Amazon Echo is the smart speaker that works with the Alexa voice assistant. Google voice assistant is available on Nest Audio smart speakers. For Apple, their Home Pods feature Siri voice assistance. You can also opt for a third-party manufacturer that produces a smart speaker that is compatible with Amazon, Google, and/or Apple voice assistants. With your smart speaker, you should be able to play music, control smart home devices like lights and TV, access other apps like your calendar. Some even let you speak to people in other rooms (Echo via Drop In; Google Home via Broadcast).
Smart TVs
Smart TVs aren't much different from regular TVs, but they offer some added features. There is usually an app store so you don't need a Roku or Fire Stick to use streaming channels. There can also be an internet browser in the TV. It is handy if you want to use a platform that doesn't have an app in the app store, or if you want to stream something from a website. Smart TVs also offer voice control and the ability to control your TV from a phone app or smart speaker. It is likely that most, if not all, TVs in the future will be smart TVs since people start to expect such features. When you're ready to buy a new TV, a smart TV is a good option that will give you more for your money.
Smart Appliances for Your Kitchen
Kitchen appliances such as refrigerators, ovens, microwaves, coffee pots, air fryers, and InstaPots now feature WiFi capabilities that allow you to control them via apps or smart speakers! It seems like a bit of overkill to have all of your kitchen appliances connected to WiFi and voice command, but it could be useful for some. Smart appliances like ovens and refrigerators are more practical and provide more useful features. But items like InstaPots don't really have much benefit to tech improvements. Before spending a ton of money on smart appliances, compare them with conventional ones and ask yourself if the features are really useful. If you are a hardcore cook, you may love the additional tech. For the average home cook, having an Alexa enabled microwave just isn't practical for the added cost.
Smart Home Devices for Your Bedroom
Smart beds like the Sleep Number 360 are very expensive but have some useful features. These include temperature control, sleep quality monitoring (SleepIQ), automatically adjusting firmness to your position, angle adjustment for snoring. There are a few other brands of smart mattresses out there, but the Sleep Number 360 is among the most expensive and most feature-rich. Eight Sleep's The Pod and The ReST bed have some similar features.
Some other smart home devices you may enjoy in your bedroom are smart fans, smart air purifiers, smart window air conditioners, and smart baby monitors. But by now you might also be wondering why everything in your home is getting "smart." What it really comes down to is the fact that technology has created the opportunity to cheaply make connected devices. We refer to this as "the internet of things." This shared digital infrastructure ideally helps all devices work together to bring you efficiency, convenience, and comfort.
Products must also struggle to compete in a global market. The more features they can offer, the more attractive it is to consumers. Of course, not all of these features will be useful to all people. That's why you really have to ask yourself, is this a useful feature or would I be better off spending less on a conventional model that will serve my uses the same?
Smart Devices for Your Bathroom
Want to make your bathroom smarter? There are some pretty useful smart bathroom devices that are worth checking out. Smart scales are a great option for the health-conscious. They give you additional health information in addition to just taking your weight. Smart toothbrushes are another incredibly useful smart technology. They let you know how well you are brushing and if you are missing spots. Both are fairly inexpensive and pair with apps that give you insights and information.
If you want to go even further, there are smart mirrors and smart showerheads. Smart mirrors offer the ability to adjust lighting, de-fog, play music, and some will display information like the weather forecast. Certain smart mirrors may also include features like a skin analyzer and video screen. Smart shower heads also come with interesting features like monitoring water use, a Bluetooth speaker, and some have fun lighting.
The U by Moen is compatible with Google, Amazon, and Apple smart home systems and voice control. That particular showerhead even offers voice command, temperature control, and calling! U by Moen retails for about $360 but you might also have to buy a thermostatic valve (about $1200) and backup battery kit ($390) in addition to the challenges and costs of installation. If you want to create a luxury bathroom and are planning on doing some work anyway, it is a cool option to explore! It is worth mention that smart toilets and smart washers and dryers are also emerging.
Smart Home Devices for Cleaning
Cleaning has long had the potential for automation. The newest generation of vacuum robots and mop bots also offers the ability to control your cleaning robot from your phone. You can expect to pay anywhere from $250 to $500 for a good-quality cleaning robot. Sticking to a well-known brand will ensure that accessories like vacuum filters don't get discontinued in the future.
Robot vacuums help keep things tidy. Be advised that you need to empty them frequently because they don't have large containers like a regular vacuum. You still need to regularly clean your home yourself and they don't fully replace a conventional vacuum cleaner. On the upside, they can reduce the need for deep cleaning and keep dust and allergens down day-to-day.
Smart Home Devices for Yards and Garages
Smart home devices for outside your home can offer fun and convenience. They can also be very practical and improve efficiency and safety. Smart garage door openers are probably one of the less useful smart home devices. Their main benefit is using your phone or voice assistant to open and close the door instead of having to be physically there with the opener. This is another device that is best purchased when you are looking to upgrade. Can it be convenient? Of course! Is it worth upgrading if your current opener still works? Not really.
Some other smart yard devices include sprinkler controllers, smart BBQs, and smart fire pits. Having a good sprinkler system is always recommended. You can really save money and resources with an efficient irrigation system. And for people that love to hang out in their yard, accessories like smart BBQs and smart fire pits are also pretty practical and useful. Smart fire pits offer much more safety. They are ideal for climates like Oregon where fires are a major concern.
Smart Home Systems
As mentioned earlier, not all smart home devices play well together. This is largely because big tech companies are refusing to play well together. You definitely can get cheaper options when you go for lesser-known brands. However, if you are going to be investing in multiple smart home devices it is worth considering the different smart home systems. Apple (HomeKit), Amazon (Alexa), and Google (Nest) are all competing to create full suites of smart home devices with voice control.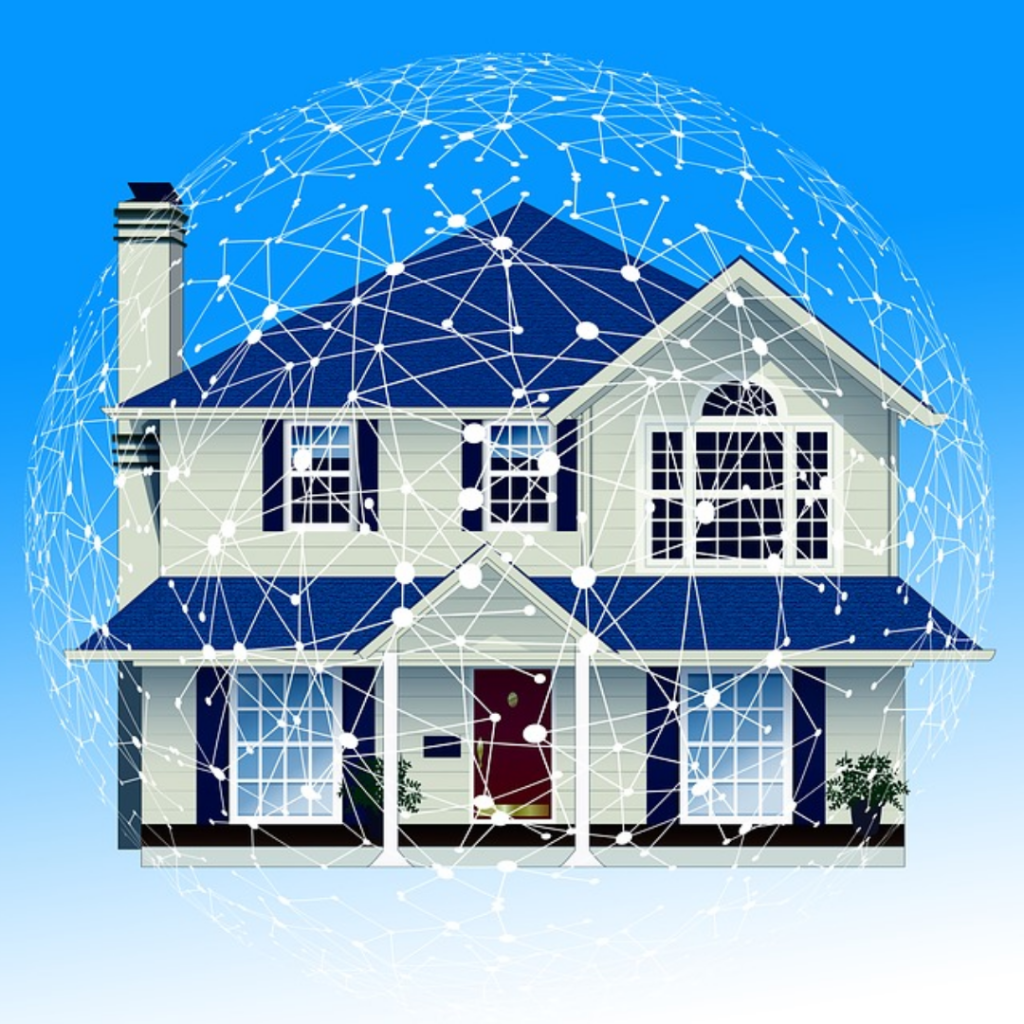 So far Apple has struggled to keep up with Alexa in terms of voice control and their smart home products have not become as popular as Amazon and Google's. To be clear, all of these are big tech companies that will collect your data. That is a scary thought to some, but truly these companies are collecting your data from your phone and internet use anyways. Many have lost concern over data collection because it has become such a ubiquitous practice.
When it comes to choosing a smart home system, you will want to assess your current technology. Ask yourself:
What kind of phone do you have?
Do you own existing devices by a particular brand?
Which companies offer the features and products that you most want?
Final Thoughts on Choosing a Smart Home System
There is not much price difference among the big three, so opting for the system that will give you the most connectivity to your existing devices is the best option. You'll also want to make sure that the apps are available from your device's app store since different companies have differing apps available. Finally, mixing and matching is an option. Don't feel like going with one company is your only option. There are app and software developers like Matter working to create all-in-one control apps for smart home devices with multiple manufacturers. In the meantime, it just means that you will have to manage your smart home devices through multiple apps. While that is a little annoying, we already use a multitude of apps on a daily basis so it really isn't much of a change.