Webformix Commercial Business Internet
Webformix internet isn't just a residential internet solution. We also offer commercial business internet that is robust and reliable for businesses. If you own a rural business, you need internet service that is fast and responsive customer support. Webformix wireless internet is a better option than satellite internet that can have high latency and get disrupted by the weather. Your business doesn't have time for your internet signal to travel to space and back!
Commercial Internet Installation
The installation process for commercial businesses depends on the type of building they are located in. In some cases, the installation will be the same as a residential installation. The installation cost is then the same as for a residential installation. In other situations, a commercial installation process is required and the cost is greater than the standard residential installation. If you are within range of our infrastructure, our technicians will perform a free site survey to determine which wireless internet installation process is needed.
Commercial Internet Pricing
Most businesses will need the high bandwidth of our top tiers to support their business operations. We also offer add-ons like static IP addresses and customized internet plans. Site surveys are free, but the following costs are due at the time of installation. We accept cash, check, or credit card (3% processing fee).
Installation Cost: Starts at $300
Refundable Equipment Deposit: $50, refunded at end of service if our equipment is fully recovered
First Month's Service: See plan pricing
Router: For buildings over 1500sqft we recommend supplying your own router rated for your space size
Surge Protector: Supply your own or $10 to purchase from us at the time of installation
Business Internet for Central Oregon
Looking for commercial business internet service in Central Oregon? Webformix serves businesses in Madras, Culver, Terrebonne, Prineville, Redmond, and Bend. Here are just some of the local businesses that are taking advantage of our commercial internet options.
Greenhouses by NW Green Panels

NW Green Panels in Crooked River Ranch, OR designs and constructs beautiful greenhouses. They say, "With running a business in Crooked River Ranch we value the reliability of the Webformix service." Check them out if you are looking for a backyard greenhouse in Central Oregon!


Mueggenburg Farms
Mueggenburg Farms in Culver, OR is a producer of botanical ingredients. Our business internet service helps Mueggenburg Farms trade, process, cultivate, and contract farming of a vast variety of botanical herbs and spices. They produce everything from teas and spices to pharmaceutical ingredients and pet food ingredients.

DD Ranch
Located in scenic Terrebonne, OR, DD Ranch is another business powered by Webformix internet. DD Ranch raises 100% grass-fed/finished beef and lamb, heritage pork, eggs from free-range hens, and raw honey from happy bees. They are devoted to farming heritage breeds and supporting sustainability and diversity. Best of all, they retail to the public and have great options like CSA baskets!
Business Internet for Southern Oregon
Looking for commercial business internet service in Southern Oregon? Webformix serves businesses in Grants Pass, Merlin, Hugo, Wimer, and Rogue River. Here are just some of the local businesses that are taking advantage of our commercial internet options.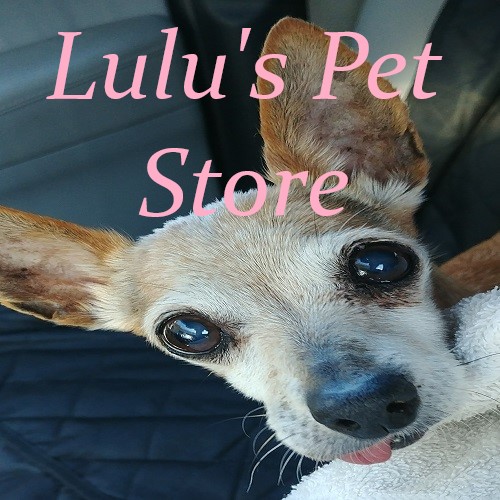 Lulu's Pet Store
Lulu's Pet Store is a Webformix business client in Merlin, OR. They offer premium pet nutrition and more, delivered right to your door! You can find all of the pet food, pet treats, and pet toys you need on their website and place your order online. Lulu's only carries brands that do not source ingredients from China, so you can rest assured that your pets are getting the best quality nutrition to support their health.