Grants Pass is a beautiful river town with captivating scenery, opportunity for adventure in nature's playground, friendly people in a charming setting, and high speed internet! Webformix is currently offering high speed internet to residents of Grants Pass.
Providing Internet in Grants Pass
Due to being hilly and wooded providing internet in Grants Pass is challenging! We currently have coverage as indicated on the map below. We are expanding our service area considerably with cutting edge LTE technology which has much longer range, better performance, and gets through trees significantly better than our present equipment. Please call (541) 474-6082 to inquire further.
How Our Internet Works
We have transmitters on both Beacon and Bluey hills. If you can see the top of either it's a good initial sign that we may be able to provide you service. We can usually tell over the phone if we can provide service so give us a call if you're on the edge of the coverage map. Our new LTE transmitters and radios will have significantly improved range beyond what is shown on the map. If you're within range and sign up for service we can schedule you for an installation. The client side equipment is small and can fit on an eve or on the roof depending on which location provides the best reception. We will only install at a location we believe will offer good service! We can provide a home router at additional cost to connect your wireless devices.
Budget Internet is now Webformix
Webformix Internet is based out of Bend, OR, and we've recently joined forces with Budget Internet to provide great internet service to Grants Pass. Webformix specializes in providing high speed internet for web browsing, audio streaming such as Spotify or Pandora, video streaming such as Netflix and Youtube, gaming, and downloading on services like Steam or XBoxOne and others.
What Speeds do we Offer
Our service model is application based which means your streaming, gaming, and browsing are optimized to provide a good experience and not interfere with each other. Although we could provide "up to x" speeds to dazzle you with as internet service providers are fond of sharing, we aim to properly accommodate your activities on the internet to provide you with a good overall experience. Do note that maximum link speeds from your roof to our transmitters and out to the internet are based on your specific link and will vary based on how far you are away from the transmitter, how many trees are in the way, and potentially other factors. Webformix is a leader in providing top quality wireless internet access. We have some of the fastest transmitters and radios available and some of the most advanced network management gear in our operations centers. If you like to nerd out feel free to call us for more information about our network.
Excellence in Customer Service
Beyond high performance technology we're very much convinced customer service is just as important. We're happy to answer your questions about the service and should any issues arise, we will address them in a timely fashion. If you'd like to know more about our customer service or should you have any issues with existing service please give us a call.
Contact Us
Budget Internet is located at
204 NW 4th Street
Grants Pass, OR 97526
Corner of 4th & "F" Streets
Mailing/Payment Address:
204 NW 4th Street
Grants Pass, OR 97526
Phone Number:
(541) 474-6082
Office Hours:
9-5pm Mon-Fri
TripCheck
Click Here for Oregon TripCheck
Grants Pass Coverage Map
Grants Pass Weather Camera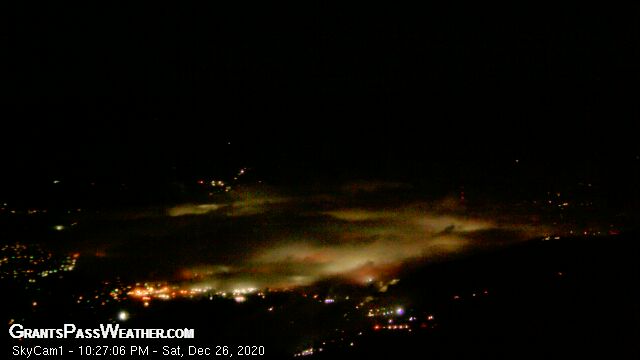 Fun Oregon and Grants Pass Facts
The Grants Pass mottos are "Live Rogue" due to the importance of the Rogue River and "It's the Climate" due to three of the four seasons being mild with a hot summer, a more gentle climate than Ashland and Medford.
Oregon's state birthday is on February 14, Valentine's Day.
Oregon has more ghost towns than any other state.
Oregon and New Jersey are the only states without self-serve gas stations.
Crater Lake is the deepest lake in the United States. It was formed more than 6,500 years ago. Its crystal-blue waters are world renowned.
At 8,000 feet deep Hells Canyon is the deepest river gorge in North America.
Discovered in 1874, the caves located in Oregon Caves National Monument are carved with solid marble.
The Oregon Trail is the longest of the overland routes used in the westward expansion of the United States.
There is no Sales Tax in Oregon.